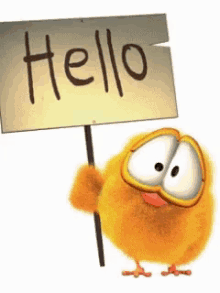 Greetings forum members. This week I found one of the biggest heroes in the server of US2
Hello Lacatus, how are you doing today, fantastic I hope!
Hello Ezreal, I'm fine, actually very good
. I just came from a holiday in Thailand.
Why did you choose this nickname for your heroine?
My nickname, there's a story here. I'm from Romania and Lacatus means in my native language: maker of beautiful things. There were other reasons too, but that's enough
On which servers do you play, and how did you discover the game Herozero?
Playing only on US2. I have a good friend (piturcajr) who informed me about the game. Well, I started with US1 in the autumn of 2013 in a team with piturcajr and nebuna, but in a few weeks US2 was launched and with some US1 friends we created a team on US2. It was pure luck that they just released a new server right when I started playing.
Do you still remember the first days as a new player in Hero Zero? Do you have some tips for beginners?
The first few days, yes, it seemed rather complicated, but with the help of the friend mentioned above I learned quickly. For beginners, the advice is to do all the trainings daily, to look for the hard fought missions, and to try to enter a team with many energy trophies to grow fast in level. Also do not avoid duels, at least 30-40 duels a day will help tremendously.
What is your favorite skill-distribution and why?
My favorite arrangement at the moment is the so-called "brainless setup".
But I used this distribution only to be able to defeat better heroes than me and make big damage against villains.
I would prefer a somewhat equal distribution.
What is your favorite sidekick? Do you give them names? and what sidekick-skills do you prefer?
I do not have a favorite sidekick. But I give them names, somewhat related to their usefulness at some point;). In conjunction with the skill arrangement I was talking about, I chose Horribly Glib, Penalty Taker or Four Eyes, and Avalanche or Alergic Reaction. But that's good only for duels and villains, for missions I use something else as a first skill, namely Black Ice. It's ideal from my point of view, I really do not miss any hard mission.
How often do you visit the forum?
I visit the forum once every 2-3 days, but if it's a contest several times a day
.
What do you like most in the game? Do you have any specific goals in the game?
I like playing this game with my friends every day, helping my team for different goals, and last but not least, getting better day by day. Maybe even the best: P.
What does your team mean to you in HeroZero? You are an advisor on DARK MAYHEM in US2
My team, Dark Mayhem is where I feel at home. We know each other's preferences, and as we all desire to be the best, we will succeed.
Have you made friends there or in general in this game? Tell us a little bit about them if you'd like to.
I have friends in my team but also outside the team, I'm generally a sociable and joyful person, but if someone is stepping on my feet, I react
. I will give a few names outside the team: Phoenixgold, Allthingsnice, daKine, DrTiko and a few others. In the age of the honor tournament there were more and we are helping each other but this is now.
Are there any opponents you respect?
About my opponents only well. I respect everyone and hope to be mutual respect.
Is there any special moment in your career as a hero you would like to share with us? A specific achievement? Maybe a heroic deed?
My career here is a long one with many successes, starting from the fact that even today I reached level 450 and started easily to 500. I remember with pleasure the tournament of honor where I won 3 weeks in a row, 1st place.
Collecting the 100 million was a special moment, the coins were collected very hard 4 years ago. It took 7-8 months, if I remember well.
What are your opinions on the hero hideout? Are you enjoying it?
I like the new Hideout option, it helps me a lot to develop my hero and I would recommend everyone to try to maximize their hideout base.
You've definitely fought against a villain…what was your best finishing position?
Villains .. hehe, they should be afraid of me. I have often managed to make the final hit and also have the most hits.
What was your best rank in the experience tournament you ever achieved?
The experience tournament is mandatory from my point of view. I've finished this tournament many times at 1st place and rarely I missed the top 10.
Do you want to talk a bit about the life you own when you're not being a Hero? Maybe about hobbies, pets, work, family?
I like computers and any IT gadgets
. I have a beautiful and smart wife and two children that look like her. Hehe. I have a dog, labrador (Candy) that looks like me. She like computers too since she ate my laptop last year
. I also have my own company, who works well. Maybe and because of that I have more time to play HZ, because others work for me
Are there any words that inspire you? Would you like to share some of them with us?
You know, at school, you learn a law in electricity. Ohm's law. But in my native language Ohm is read OM with a short O, and in translation is HUMAN. Our teacher made a small word game and he said: "You're a human(OM) with me, I'm a human(OM) with you". I hope you understand the meaning.
Anything else you would like to share with our crowd?
That's all for today. I'll tell you the rest about me in particular, knowing that what I said here will be public
Good luck all!
Thank you Lacatus for taking your time off your busy schedule as a hero to come and talk with us. * Poof * Ez, out.